By now many of you have seen Pink Arrow IX | Community United. If you haven't, or want to watch it again, we've embedded it at the end of the article.
We recently sat down with the two Lowell High School students who created the video,  junior Eric Dimmick and senior Casey Depew, to learn a little more about what it was like to film such the video.
Eric and Casey spent approximately 62 hours combined of their own time editing and filming the video utilizing a GoPro, dslr, drone, steady cameras, and editing software.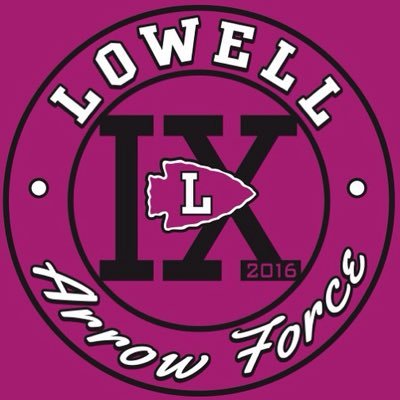 "We spent our whole day filming going out to each school," Casey said. Casey's primary role was going out and filming the video.
Following graduation, she wants to go to college and pursue a career in psychiatry.
LHS junior Eric Dimmick recently became an FAA certified commercial drone pilot, one of less than 100 people in the state to earn that accreditation. This allowed him to utilize the drone to help capture one of a kind images from above. Eric filmed, edited, and was picked the music for this video.
Casey and Eric have joined forces in the past for school projects involving video/filming successfully and decided to do so again for this incredible Pink Arrow video.
Starting from just a small camera and a drone, Eric was immediately hooked to filming and even has his own film company that is offering fall aerial photography/videography of houses. If interested, you can contact Eric at dimmicke@gmail.com or at his website Ericdimmick.weebly.com.
"My company's goal is to be able to capture images and videos of the special moments of people's live or businesses and master them into something," Eric told us. In time, Eric would like to study abroad to get more experience in the film industry.
Both of these students have gone above and beyond in capturing the biggest day of the year in our community. Thank you Casey and Eric!